Immigration matters can be complex with little or no margin for error. They can also be stressful and frustrating. We hear you! And, we are here to help. Hughes Law Group is dedicated exclusively to immigration law matters. Immigration law is so complex that we limit our practice area so that we can stay up to date on all of the changes in the law and policy. Our focus is on providing high quality legal services and outstanding client support. We work with our clients to achieve their goals and dreams. With over a decade of experience and having helped hundreds of clients, we understand the ins and outs and how to best help alleviate your stress. We answer all of your questions and guide you each step of the way.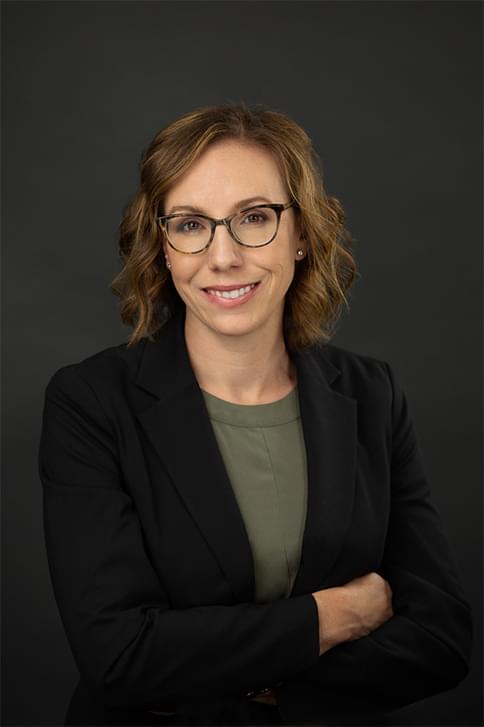 CRISTINA HUGHES
OWNER/ATTORNEY
I graduated from the Florida State University College of Law in Tallahassee, Florida. At the same time I received my Juris Doctorate (JD), I also completed the Florida State University College of Business MBA program. Upon graduation from law school, I traveled throughout Australia and South East Asia to expand my knowledge and appreciation of other countries, cultures, and people.
Why Immigration Law?
Two generations ago, my grandparents immigrated to the US from Italy. Growing up hearing a second language around the dinner table was normal for me. It instilled in me an appreciation and a curiosity about other cultures. This, combined with my extensive international travels and studies, is what attracted me to Immigration law. With our country being founded by immigrants, I believe that the tradition of welcoming immigrants should continue. I work tirelessly to advocate for immigrants, not only in my local community, but across the United States.
I began practicing immigration law in July 2010. I am a member of the California State Bar and the American Immigration Lawyers Association (AILA). I am a native English speaker and can fluently speak, read, and write in Spanish.
When I'm not advocating for clients, I enjoy spending time with my family, traveling internationally, and enjoying outdoor activities such as biking and skiing.
In addition to running this practice I also coach other solo immigration attorneys on growing their businesses.
Meet Our Team
Karla Mulholland
Associate Immigration Attorney
Karla is an associate immigration attorney at Hughes Law Group PC. She grew up in Cape Town, South Africa and received her undergraduate degree in Psychology, as well as her law degree, from the University of Cape Town. Once she graduated from law school, Karla moved to North Lake Tahoe, California.
After experiencing the U.S. immigration system firsthand, Karla knew she wanted to use her legal skills to help people obtain legal status here. She is especially passionate about protecting noncitizens from removal and assisting those who have suffered persecution. Karla is licensed to practice law in California. She speaks English and Afrikaans.
In her spare time, Karla enjoys running, hiking, and snowboarding. She also hopes to travel more as time allows.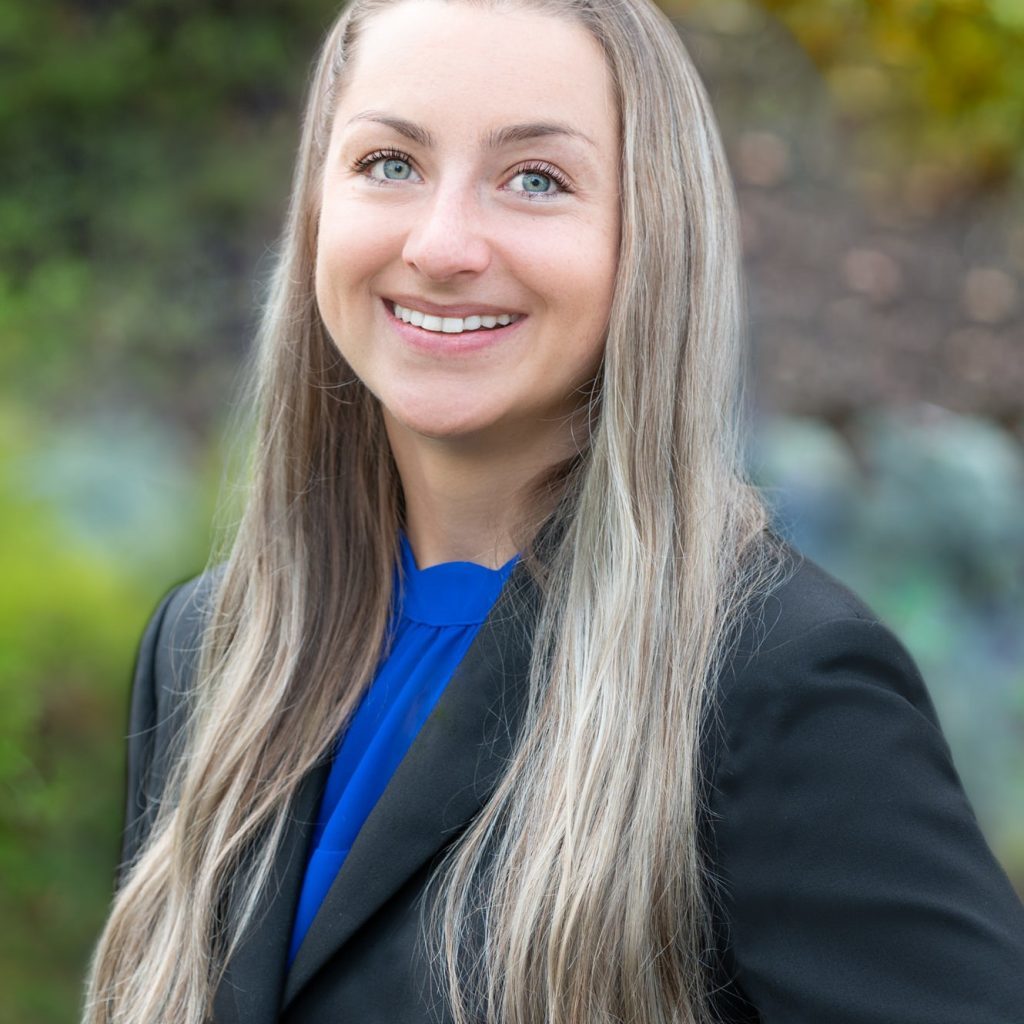 Casper Schlemp
Paralegal
Casper works as a paralegal for Hughes Law Group PC. He studied Spanish and Global Studies at the University of Vermont. Upon graduating, he worked as an English teacher in the greater Nashville area, working primarily with immigrant and refugee students. He then went on to teach English in Temuco, Chile and in Querétaro, Mexico before starting work as a paralegal.
Casper is passionate about languages, and he speaks English, Spanish, and German. In his free time, Casper enjoys listening to music and playing the piano.
Juana Angel
Paralegal
Juana has been a Paralegal/Administrative Assistant at Hughes Law Group for nearly a year and a half. She was born and raised in Northern Lake Tahoe and moved to Carson City just a couple of years ago. She attended Truckee Meadows Community College where she received her Associate of Science with an emphasis in Paralegal/Law Studies degree in 2020.
Her family emigrated from Jalisco & Guanajuato, Mexico. Growing up she was exposed to different immigration matters and through this she knew that she wanted to help people in this field.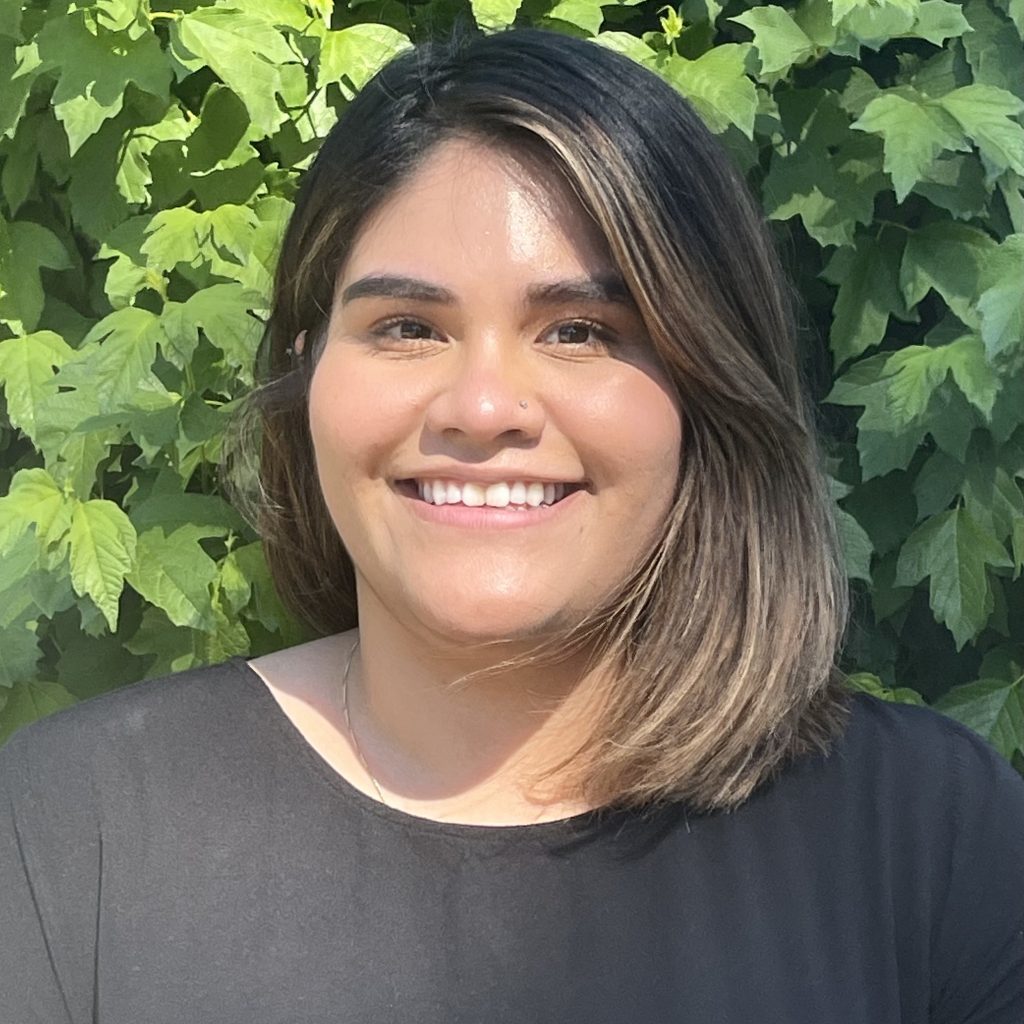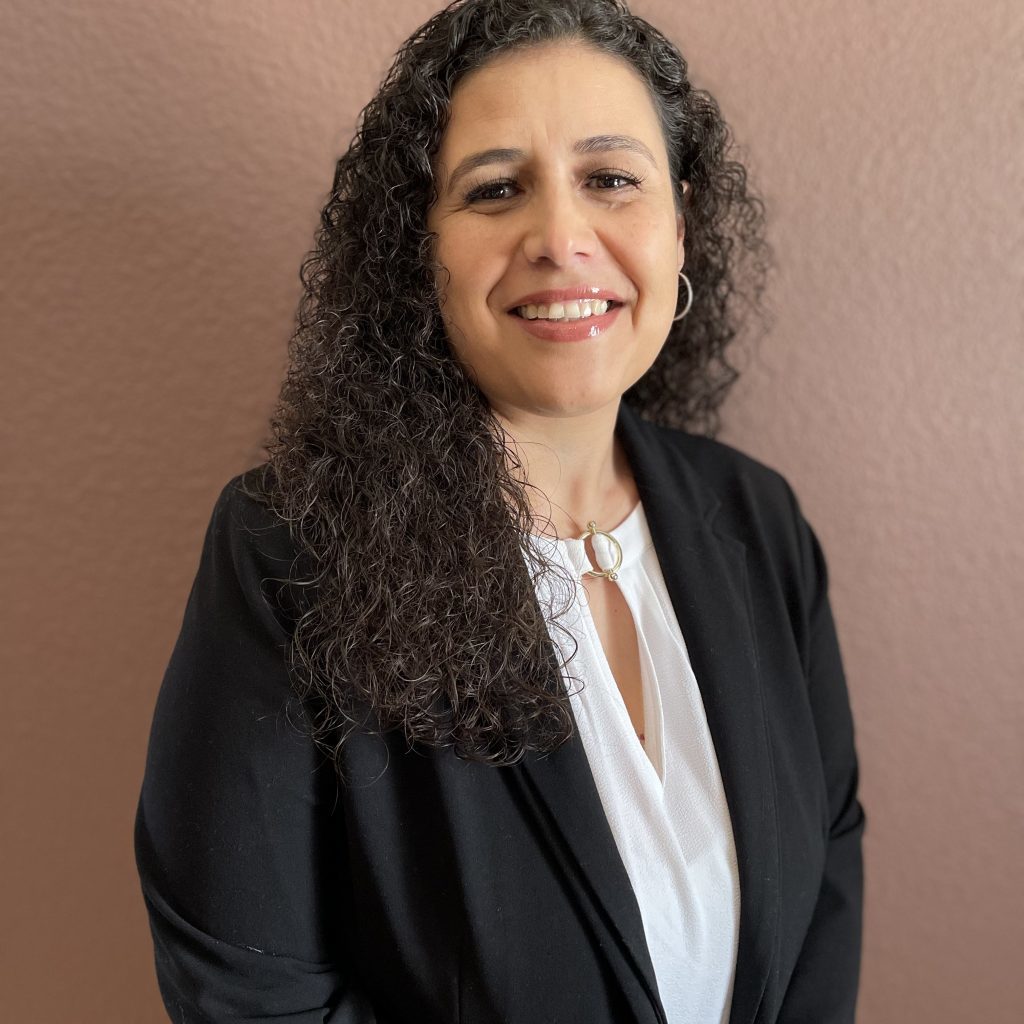 Violeta Estrada
Paralegal
Violeta Estrada was born in San Francisco CA., and spent most of her summer and winter vacations in Durango, Mexico, her parents' hometown.She has many fond memories of her childhood in Durango, Mexico and San Francisco, CA.
Violeta, attended the Paralegal Program at DeAnza College in Cupertino, CA. She has worked in the legal field for over 20 years. Also, she started her career working as a file clerk for a big law firm in Silicon Valley and worked her way up to paralegal. One of her goals as a paralegal is to help people like her parents who immigrated to the US for a better life.
Alejandra García
Virtual Assistant
As a professional in Social Communication with experience in customer service, organizational communication, administrative assistance, and writing official documents and news for media and companies, Alejandra is confident that she can provide excellent service to all clients.
With impeccable execution of human relations, leadership, communication, and teamwork, she is committed to delivering the highest standard of customer service. Her greatest strengths lie in being organized, disciplined, and perseverant, and she is passionate about the area of corporate communication.
As our virtual assistant, she will be in charge of managing and ensuring the satisfaction of all members and clients, and she looks forward to helping your process at every step of the way.
Claudia Hincapié
Administrative Assistant
Claudia M. Hincapié works as a virtual assistant for Hughes Law Group PC. She's a Colombian professional in international business and she's an experienced translator and Spanish interpreter.
After completing her undergraduate degree, she started a two-year journey around the world, living in different countries such as India, England, United States, and Spain. She's the first person you will have contact with when you call our office. She takes pride in providing the best customer service possible to our clients. She has a positive attitude and is always willing to hear our clients' needs.
She enjoys using her skills to contribute to the success of all our client's cases. In her free time, she enjoys doing yoga, taking long walks under the sun, and watching online series.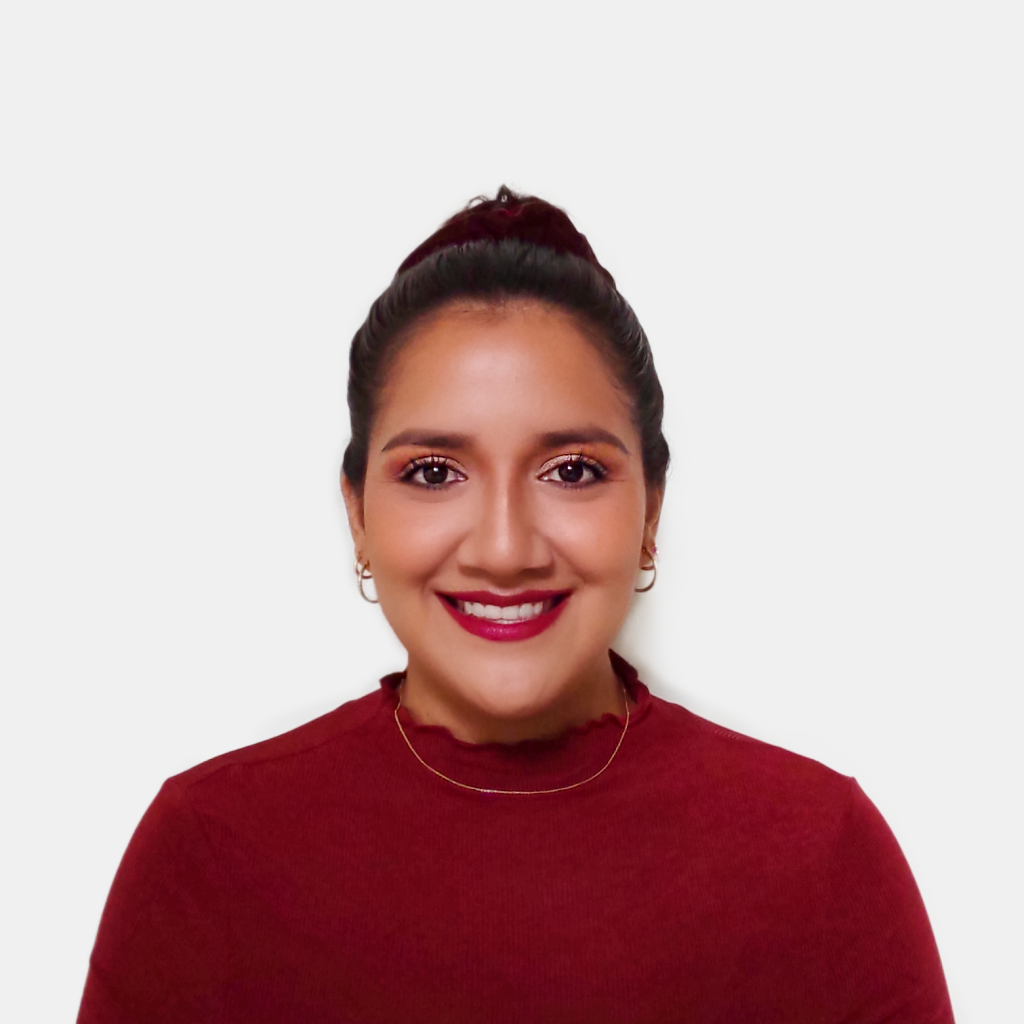 Learn how our team can assist you.
COACHING
In addition to advocating for clients, I enjoy mentoring other attorneys in growing their firms. It can be challenging to not only learn the ins and outs of an area of law but to also learn how to successfully grow your firm. During the past decade, I have learned from personal trial and error as well as multiple coaches and mentors. Having a mentor can fast track success by exposing your blind spots and learning the way to navigate through them.
I am an immigration attorney with a business background (MBA). I started my practice in 2011 from zero and have grown it to a team of 2 attorneys, 3 paralegals and 2 virtual assistants. I have experience with most immigration specific software and a lot of legal based tech.
During my time strategically growing my business I have:
Grown my team so that I'm not doing it all. I was even able to work part time and race my bike semi-professionally for a few years.
Doubled my revenue in 1 year by working with a coach.
Continued to grow my firm while taking a 3 month maternity leave.
Traveled internationally several weeks each year.
Stopped feeling overwhelmed as a solo attorney and started feeling supported by a team and mentors.
If you are experiencing overwhelm, frustration, or feeling 'stuck'? I've been there and I can help you move through that feeling and assist you in growing from that experience. I am here to support mentees to help them reach their goals.
If you would like to elevate and grow your firm, book a 30 minute coaching discovery call today: