Hughes Law Group handles only Immigration Cases. We have helped hundreds of immigrants navigate the process on their path to becoming permanent residents and US citizens.
Speak to an attorney today
Asylum: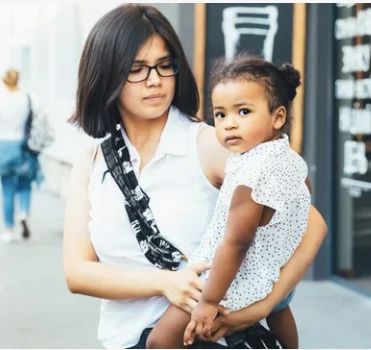 We recently helped our client from El Salvdor win her asylum case. While she did not file a police report in El Salvador, we were able to help her obtain a pro bono psychological evaluation here in the United States.
With assistance, she was able to overcome the trauma she suffered and help build a strong record for her case. She and her daughter suffered persecution by gang members in her home country. The Immigration Judge found that she deserved asylum on multiple grounds.
Over 7 years after her arrival, our client can now start the next chapter of her life knowing that she has stability and a future here in the United States with her daughter. Once asylum is granted, asylees can apply for green cards after one year.
U-visa:
A client came to us with a pending U visa case filed by another office based on being the victim of domestic violence. She had been placed in 'deferred action' status and then USCIS informed her that they were taking her off the list because they found her to be ineligible for the U Visa.
Once her status was revoked and her application was denied, we submitted an appeal. Her case was reopened and she was issued a request for evidence. We were able to obtain the documents needed from the law enforcement agency despite the case being over 8 years old and respond to the RFE.
USCIS ultimately approved her U visa application. She never stopped fighting and neither did we. She now has U visa status and after 3 years will be eligible to apply to become a permanent resident.
Waiver:
We were able to help a client who entered on a K1 visa obtain a fraud/misrepresentation waiver. She married her fiance who petitioned her however the trouble started when she applied for her green card. She thought that a previous marriage had been annulled in her home country but it had not.
When she came to us with a request for a 601 waiver, we were able to step in and walk her and husband through the waiver process. We helped them work on their declarations, gather all supporting documents, and work with a therapist to attest to the suffering they were already experiencing.
Within the timeline of the RFE, we were able to quickly put together a successful waiver package. It was approved and she now has her green card.
Download our FREE Guide: 10 Things You MUST Know If You're Marrying A Foreign National & Applying For Their Residency